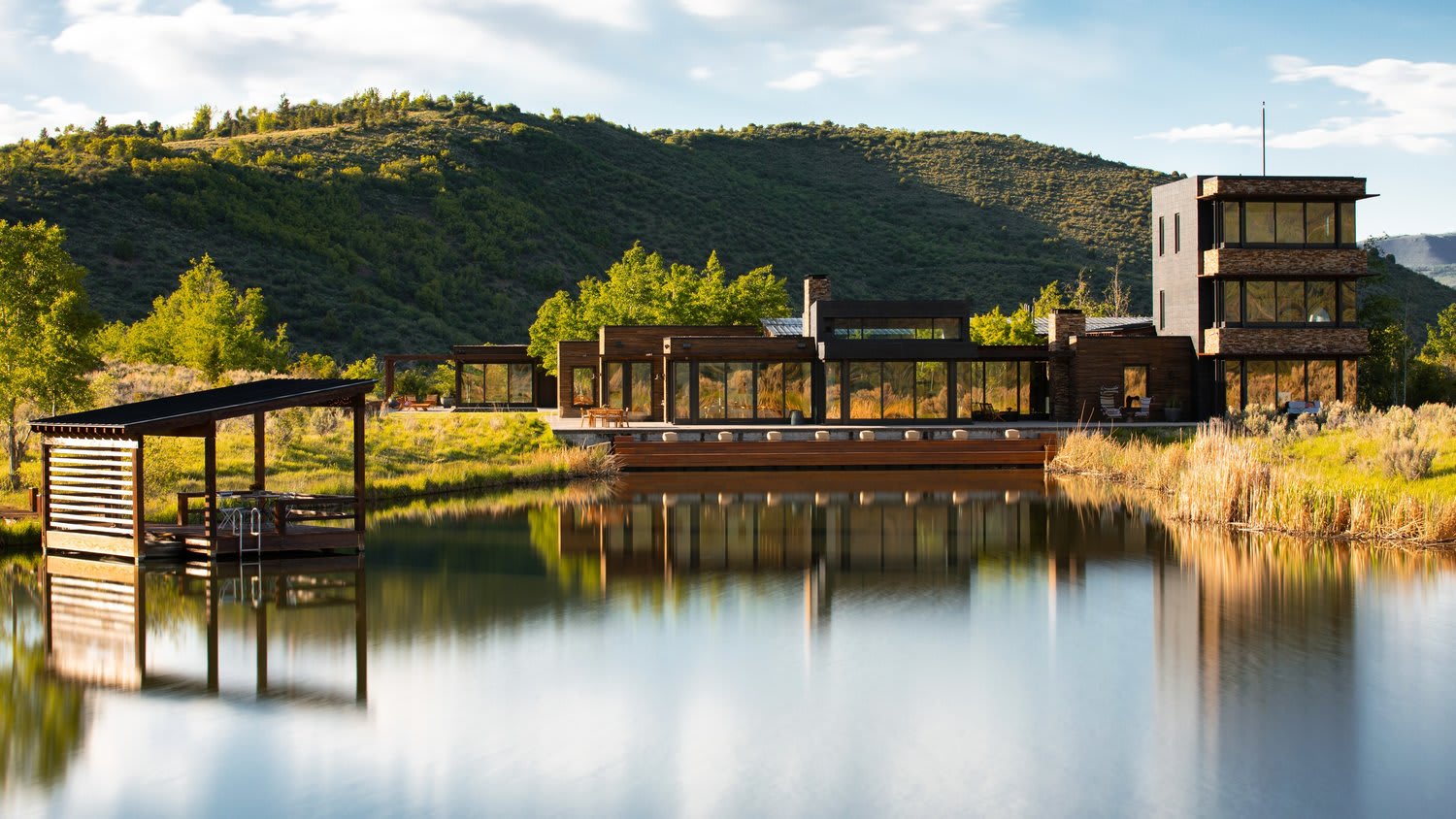 The Starchitect Tells Ad About Designing the Colorado Mountain Mansion, Which Is Fittingly Perched on a POND9 Summer Color Trends to Inspire You This Season
Authors often hope that their works will inspire those who read them. Perhaps someone plans a great adventure, finds love, or pursues a passion. But for world-renowned and decorated architect Annabelle Selldorf, it was Henry David Thoreau's novel Walden; Or, Life in the Woods that inspired her to build a stunning Vail, Colorado, home.
"I loved the notion of making a connection to something that has such a strong association with the way that we relate to nature," Selldorf tells Architectural Digest. "I wanted the house to be situated in such a way to strengthen the connections between inside and outside, the built world and the natural world, as much as possible."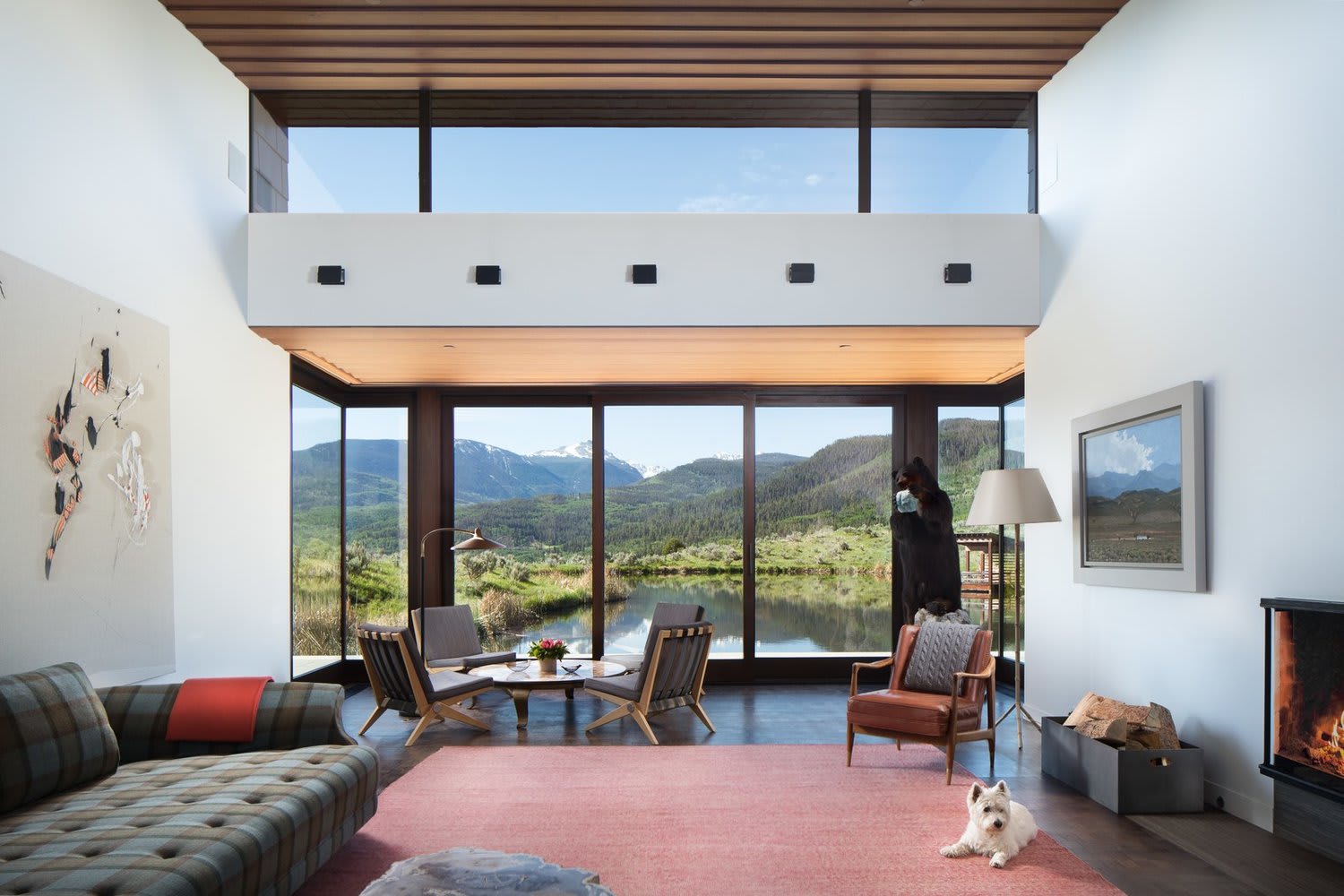 To do that, and with Thoreau in mind, Selldorf opted for a minimalist design and positioned the house on 70 private acres atop Whiskey Ridge with dramatic scenery from every angle. "You feel like you are living in a very remote and isolated location," she added.
Now, while the house in the novel was not much more than a shack, this 10,515-square-foot home surpasses any "quaint notions of a little cabin in the woods," according to the description. The main living space is ranch-style and wrapped in floor-to-ceiling windows, many of which open seamlessly to the outdoors. You'll find Douglas fir end-cut hardwood floors throughout as you walk from the living room to the dining room, billiards room, library, foyer, interior garden, and more. And there are floating views of the pond in nearly every space.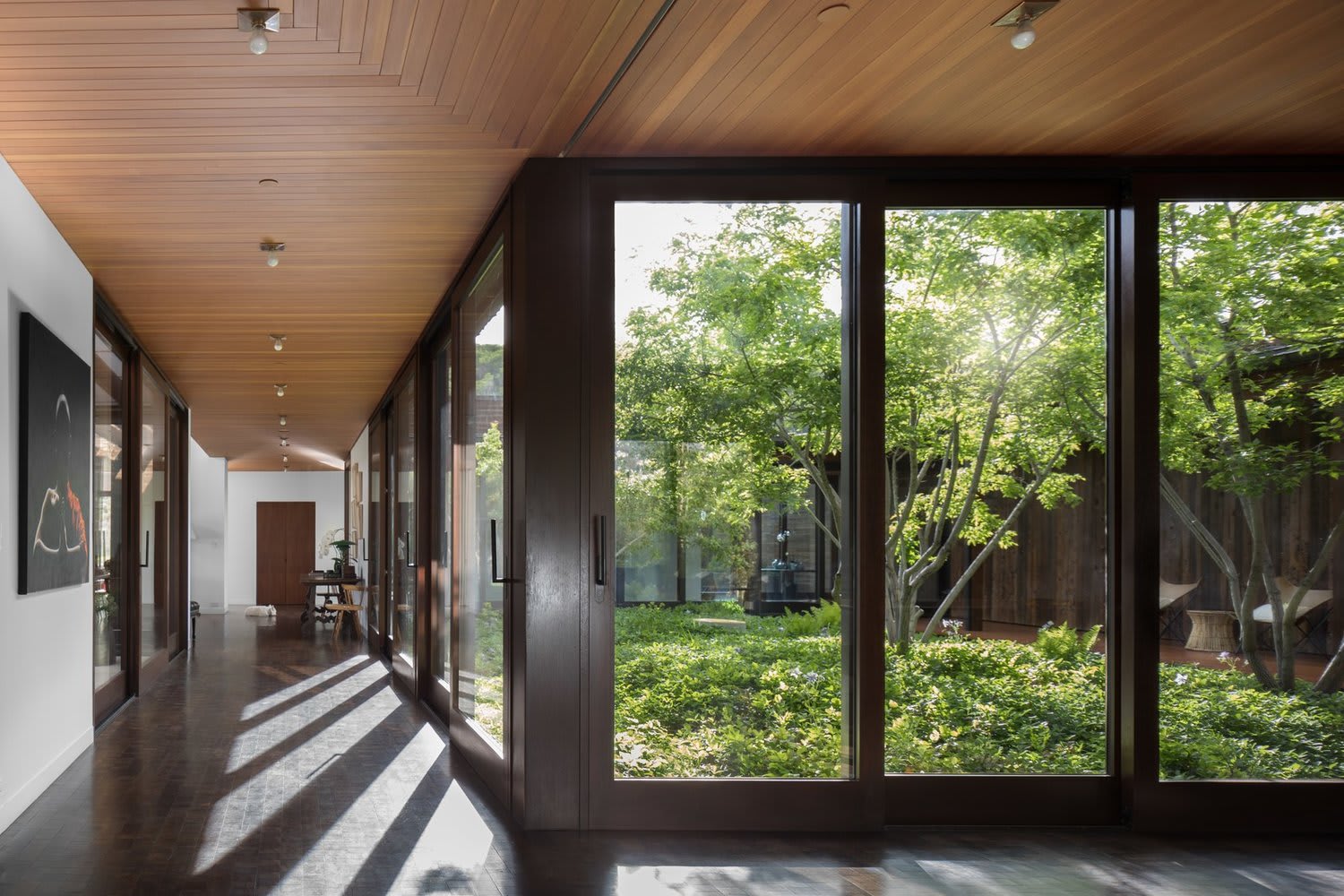 The three bedrooms are perched in a separate three-story tower with the master on top. Each one is nearly identical, with all of them boasting large windows, spalike bathrooms, and those famous sweeping views. All the bedrooms are connected by an inverse design patterned modern staircase to allow the owners of the home, members of the Kerzner family (founders of the One&Only Resorts), to say good night to their children on their way to bed.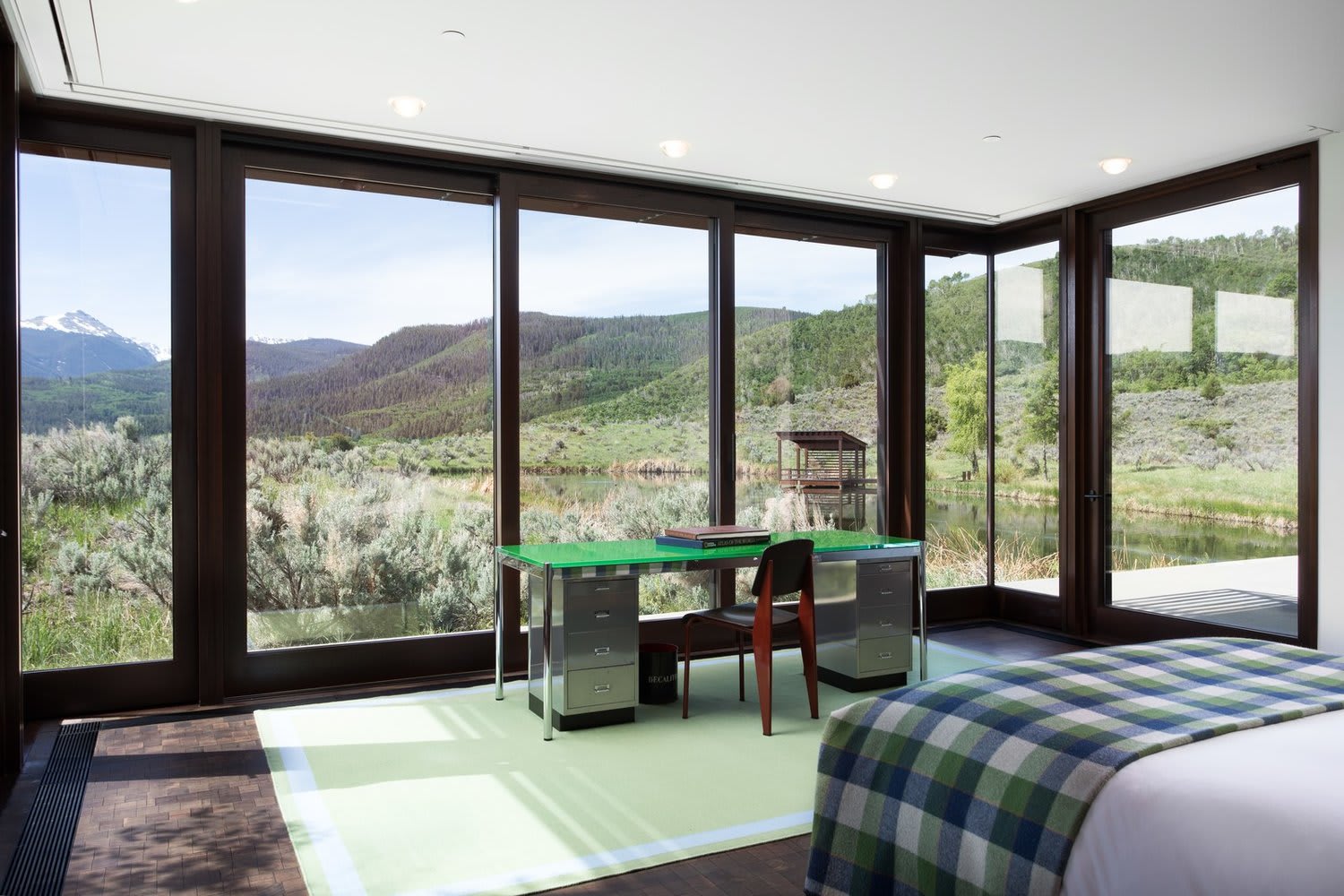 Separate from the main house, you'll find a pool, a glass-walled gym, a floating dock, a gazebo for outdoor dining, and a nine-mile network of private and semi-private trails.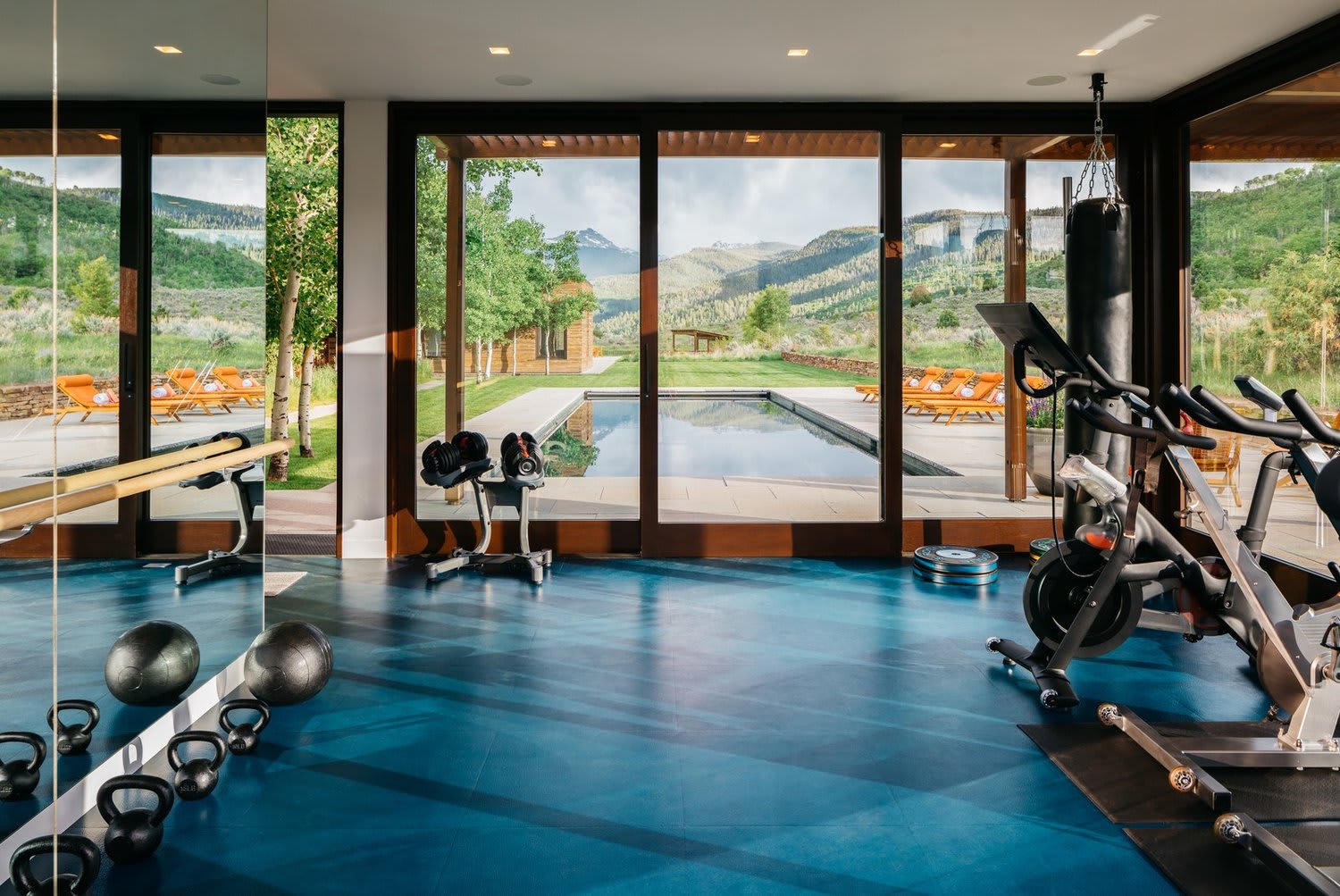 As far as Selldorf's favorite room, she revealed that's a tough one. "If I were pressed, I would say that I love the small study on the ground floor," she said. "It has a sense of intimacy but with a perfectly framed view of nature."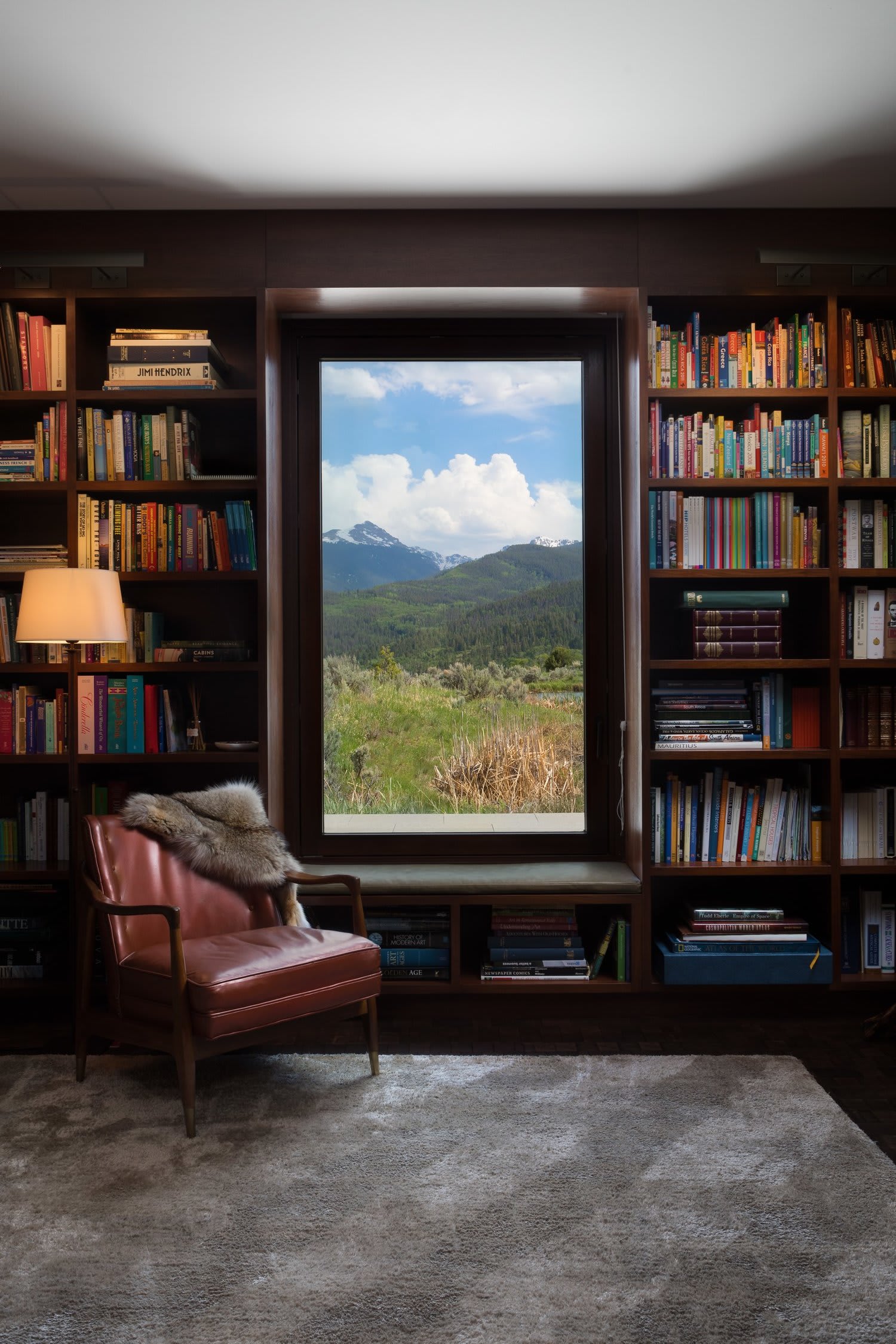 As one of the few single-family residences designed by the American Institute of Architects Medal of Honor recipient, the property is not only beautiful but ultrarare. Selldorf's vision influences every square inch of the home, from the custom escutcheons, cabinetry, and hardware to the deeply scrutinized natural and artificial lighting, which is among her top priorities.
"We want to find materials that are appropriate to the context and use," said Selldorf. "It was terrific to have the opportunity to use local materials for the house that we wouldn't have used someplace else. There is wonderful copper, log-pole siding, and also the beetle kill pine, which is often used as scrap. I was delighted that we were able to give it new life by stacking it horizontally in a façade of exacting detail."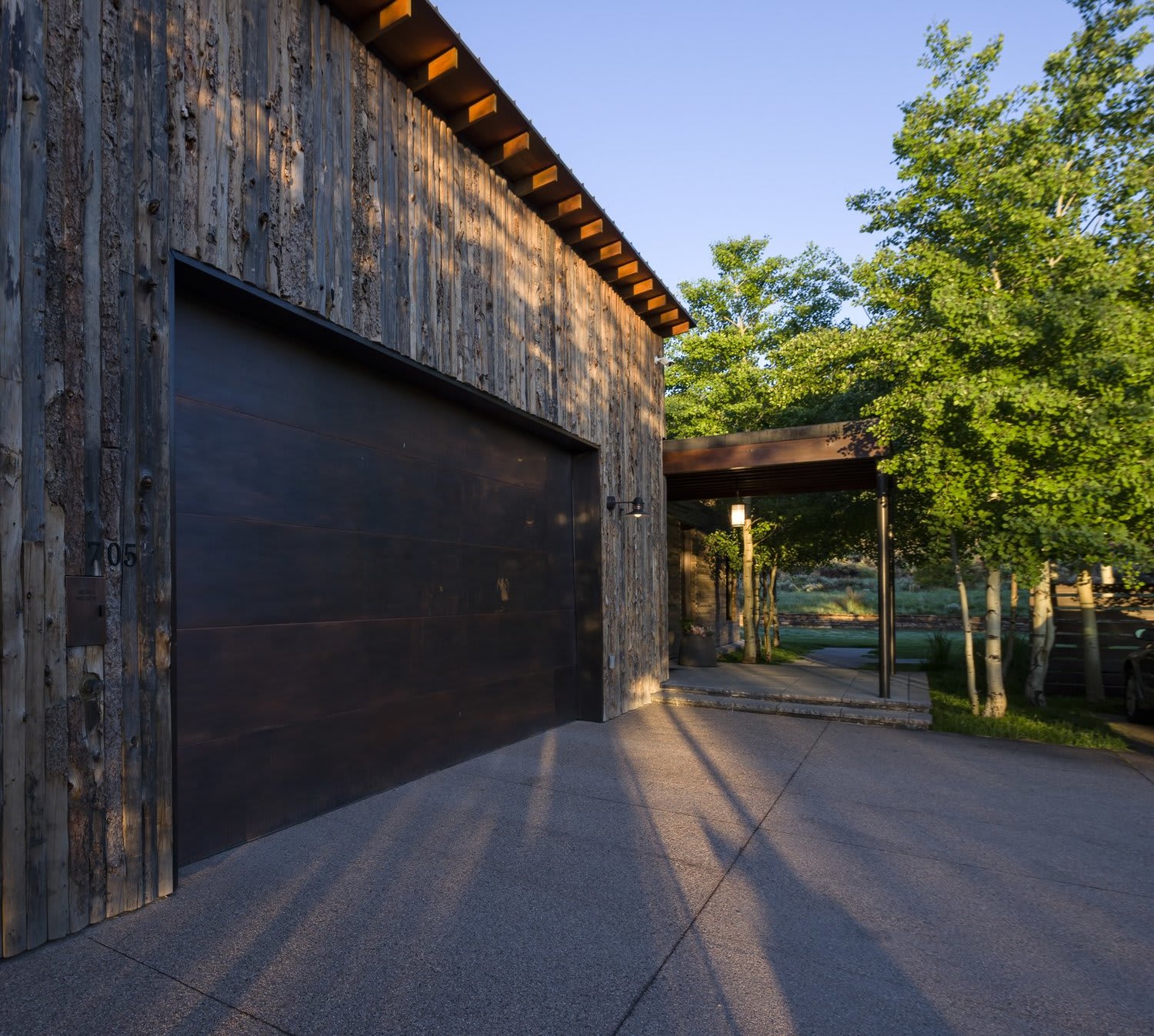 And given the immensity of the surrounding landscape and the large footprint of the home, Selldorf sought to make spaces feel more intimate. "The courtyard is an important organizing principle of the project for that reason," she said. "I felt it was important to provide some more intimate-scale views of nature. "
Ultimately, the design was meant to evoke one thing. "I want people to feel a sense of calm when they are in the house," said Selldorf. "With a direct connection to nature."
Walden House is currently listed by Mark Rustein and Adam Phebus of Compass for $29 million.