When the time comes to sell your luxury home, whether dealing with Beverly Hills or Bel Air real estate, there are a number of factors you will need to keep in mind in order to ensure you get the best possible outcome. Unlike other types of real estate, luxury properties are more likely to have specific features and amenities that make them more difficult to price based purely on market comparisons. For this reason and many others, having a
qualified real estate agent
on your side is one of the most important factors in a successful sale.

However, there are a number of steps you can take to improve your return as you work with your agent. Even when you are working with a qualified professional, your role as the seller is integral to securing the best possible outcome. Not sure where to start? Read on.
Get professional photos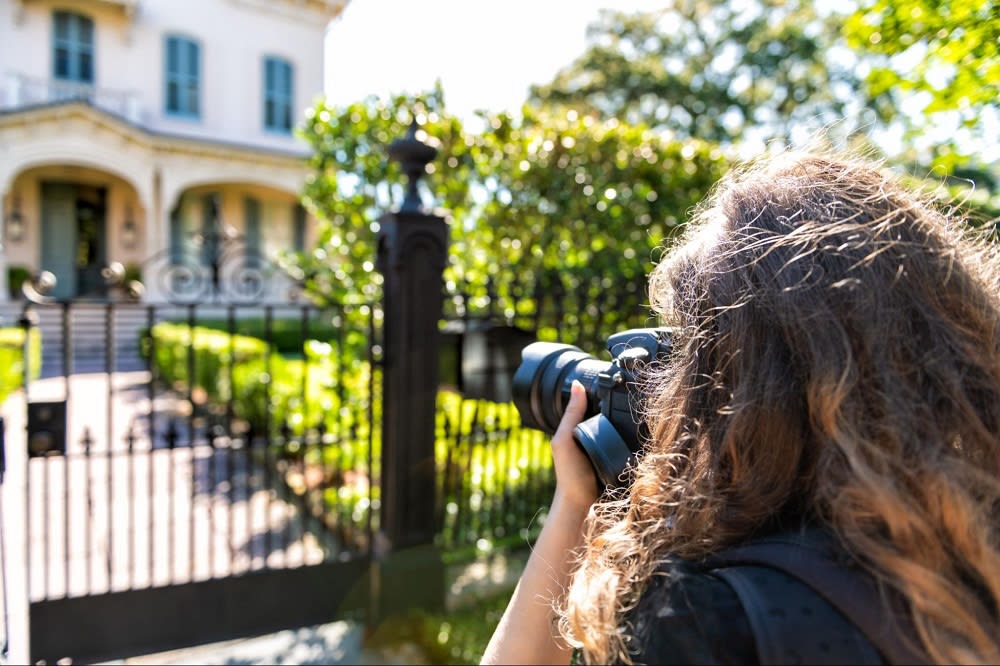 Photo courtesy of Shutterstock

Photos — and video — are one of the most important factors when selling a luxury home. Investing in professional photos will increase the chances that buyers pick your home out of thousands on the market. Professional photos will showcase a home's appeal, from immaculate interiors to its exterior spaces and spectacular landscaping.

Your real estate agent may have someone they regularly work with for photography and video work, or at the very least, they will be able to recommend someone. Avoid the temptation to lean on a friend, family member, or your own photography skills. Even someone who is a professional with years of experience may not have specific expertise in luxury real estate photography. It may seem all the same on the outside, but presenting a luxury property in its best light actually requires a very specific skill set.
Create curb appeal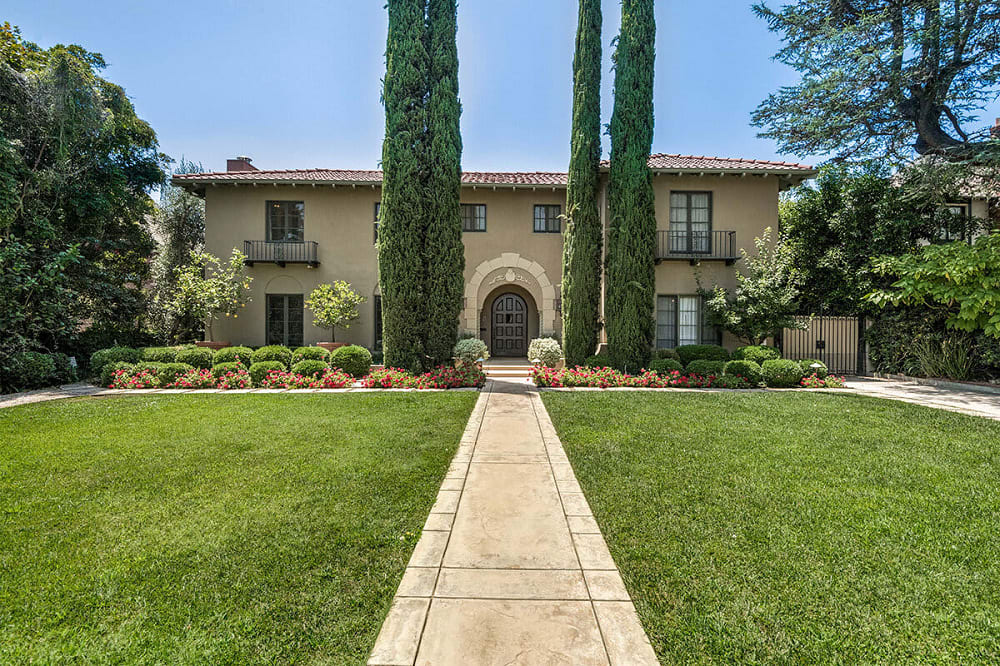 115 N Van Ness Avenue sold by Iconic Homes LA

Your home's exterior will be the first impression any potential buyer gets. Create curb appeal by ensuring your home looks its best when potential buyers drive by or pull up for a showing. Add curb appeal with attractive touches, such as beautiful potted plants near entryways. Update your landscaping and pay attention to details. Something that may seem small or not that noticeable after you have been living in a home for years can stand out to a potential buyer. Simple updates, such as repainting the front door or installing updated lighting fixtures, can also significantly improve the first impression buyers take from your home.
Know your home's strengths
Be sure to highlight what makes your home stand out from other luxury homes on the market, whether the standout feature is its location, unique layout, special architectural elements, or modern amenities. Knowledge of your home's strengths and show-stopping qualities can help create a compelling sales pitch and show buyers why it is worth their investment.
Stage your home effectively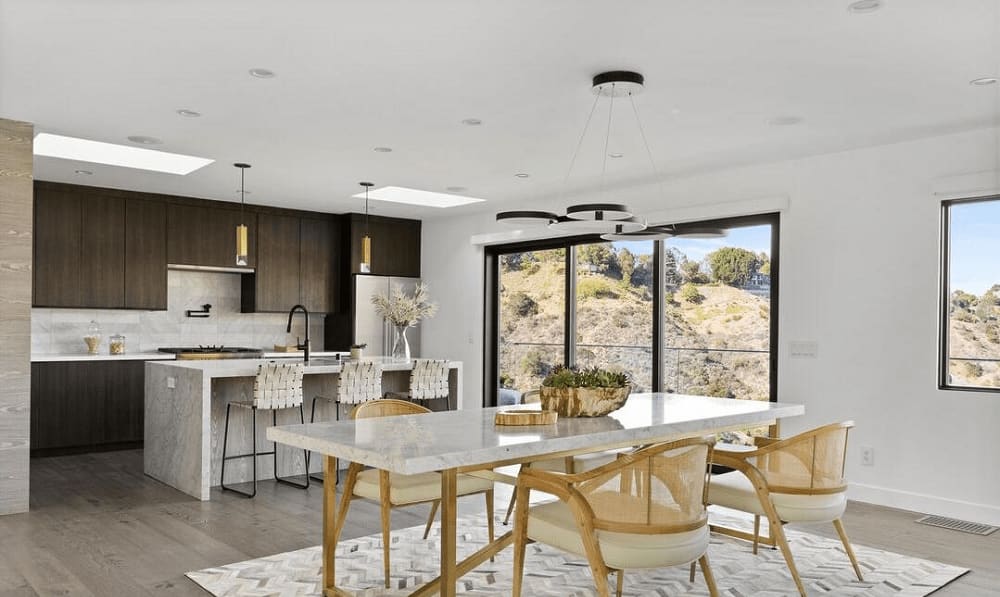 7853 Willow Glen Road sold by Iconic Homes LA

Staging is a very different process when selling something as uniquely luxurious as Bel Air real estate. You are not simply going to do some cleaning and straighten up the closets — instead, the process will be much more in-depth. For this reason, many luxury home sellers hire a professional to handle staging, and this can save you a lot of time, effort, and even money. A professional stager will often have a literal warehouse of furnishings at their disposal for decorating your home and showcasing all its best features.

Your agent is a great resource for staging advice. After all, they walk through homes with potential buyers all the time and know what the highly discerning market is expecting to see from your home. In addition, experienced agents have likely worked with various professional stagers over the years and will be ready with well-sourced recommendations regarding the best professionals to hire.
Set the right price for your home
The most important factor when setting a price for a luxury home is the current market. It is crucial to have a deep understanding of the luxury real estate market in the area, including current trends, pricing, and what buyers are looking for. This will help you position your property effectively and price it appropriately. And remember, Bel Air real estate will have different factors to consider from an Encino home, so it's essential to team up with a professional who is well-versed in the specific nuances of the local housing scene.

In addition to the market, other factors to consider include the property's unique features and amenities, the condition of the property, and any recent renovations or updates you've completed.

Here is where it can get tricky, though. Just as with any other kind of home, luxury homeowners often overestimate the value that a particular renovation or improvement should add to a home. Your agent is your saving grace when it comes to understanding just how much an improvement actually adds to the value of the home. That is why it is so important to work with an agent whose judgment you trust, as you need to be able to listen to their input to avoid overpricing your home and the disasters that come with a home remaining on the market for too long.
Market your home carefully and effectively
Effective marketing of a luxury home involves a multi-faceted approach that showcases the property's unique features and highlights its upscale amenities and appeal. If you have been following this guide, by this stage, you will already have professional visuals at your disposal, such as photographs and videos of your property. These visuals should be featured on the property's listing page and shared on social media platforms to reach a wider audience.

In addition to visuals, it's important to highlight the property's unique features and amenities in the listing description and marketing materials. This can include anything from a stunning view to a state-of-the-art home theater. As you work with your agent to develop a full marketing plan, they will develop a profile of your target market and what buyers within that market are looking for. Reaching these buyers may include developing an online presence for your property, targeted advertising in high-end publications, or even conducting targeted email campaigns.

Open houses and private showings will serve an integral role in your overall marketing strategy. Unlike a typical home showing, luxury home showings and open houses will often be much more than a quick tour and some chocolate chip cookies. Marketing materials, such as a brochure highlighting the property's features, are likely to be provided to potential buyers. Your agent may also take steps to present an open house as an exclusive event to entice buyers.
Find the right agent
Every step of preparing a luxury home for sale and actually selling it directly involves the seller, but an experienced agent, such as
Mark Rutstein of Iconic Homes
, is just as important in ensuring a successful sale. At each and every step of the process, your agent is the sounding board, guide, and resource that will keep you on track, so make certain you pick the right one. Get started today with Mark if you're ready to aim for success.

*Header photo 1002 Alta Avenue sold by Iconic Homes LA